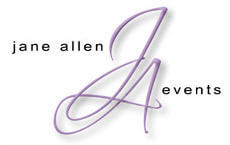 Jane Allen Events is a Jolie Images highly recommended wedding vendor. It is a wedding photographers dream to photograph a beautifully coordinated wedding that is the perfect combination of elegant and fun.  If you are looking for a truly professional bridal consultant that will help make your day a picture perfect day with your own unique flare, we suggest contacting Jane Allen Events.
On August 20, 2010, we had the privilege of photographing Quinette and Jerry's wedding at the beautiful Astoria Banquets in Buffalo Grove. The outdoor shots were shot at the Chicago Botanic Gardens in Northbrook which is not far from Astoria right before the reception.  As you can see from the below slideshow, Jane Allen did an amazing job. The wedding ran smoothly and effortlessly and it shows in the photographs. If you are interested in hiring Jane Allen to help create your dream wedding, her contact information can be found below.
Click on any of the below thumbnail images to see the full photo and/or a slideshow.
[nggallery id=7]
More About Jane Allen

Jane Allen not only has an excellent eye for detail but has the experience and passion to help create your dream wedding.  Jane received the designation of Professional Bridal Consultant ™ through the Association of Bridal Consultants.  As Founder of Jane Allen Events, Jane believes that a flawlessly executed wedding is a must and prides herself in spending time ensuring that every event gets the personalized attention it deserves… "because in your dreams, every detail matters"
If you are interested in having Jane Allen coordinate your wedding, here is her contact info:
847-721-2563
janeallenevents@yahoo.com
http://www.janeallenevents.com
If you are interested in having your wedding at Astoria Banquets, here is their contact information:
1375 West Dundee Road
Buffalo Grove, IL 60089

Tel: 847.392.7500
Fax: 847.392.7577
Email: info@astoriabanquets.com
www.astoriabanquets.com