Ibitayo and Oluseyi had their wedding on August 14th 2010 at the beautiful Floryan Banquets in Des Plaines, IL.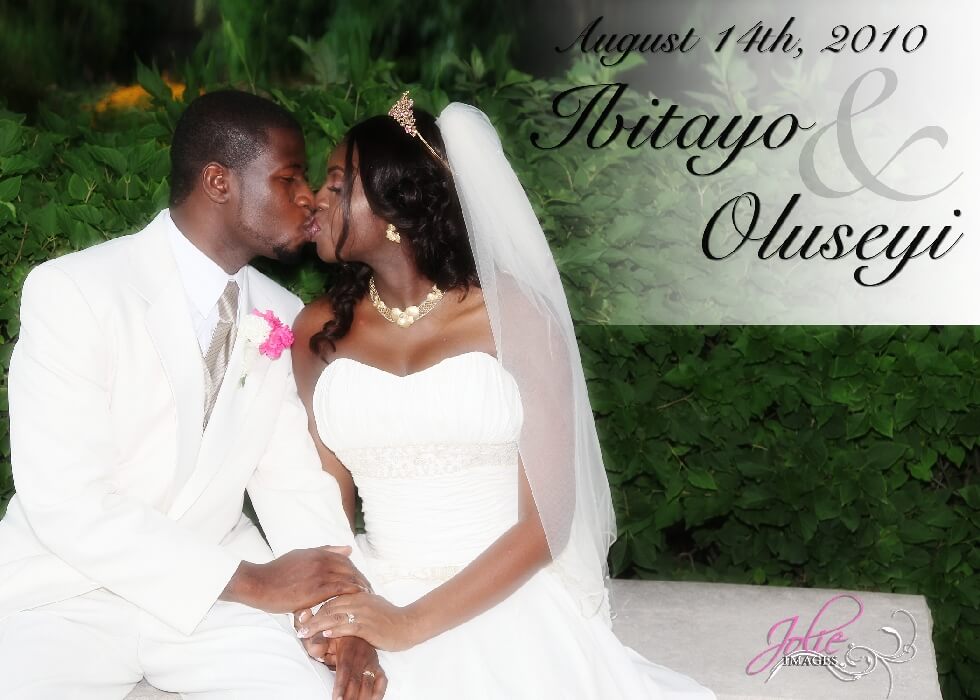 Erica Siafa of G.E.S Events was the wedding planner of this wedding and she did a FANTASTIC job. The creative  use of flowers, candles and colors created a fun and colorful- yet elegant wedding. Our photographer had a blast photographing this fun couple at their gorgeous wedding. The wedding color theme was a rainbow of bright colors. Whoever said that wedding colors had to just be one or 2 colors will be amazed to see how the use of so many colors created a breathtaking reception.  The bridal party was as colorful as the flowers- with  dresses and vests to match the beautiful floral arrangements which included bright pink  hydrangeas, colorful carnations, elegant white roses,  fancy feathers and fun beads among other items.
If you are looking to plan a colorful wedding at a beautiful banquet hall in the Chicagoland area, we highly recommend that you contact G.E.S events and consider the beautiful Floryan Banquests in Des Plaines.
Please click on the below photo gallery to view some of the gorgeous wedding photographs that our photographer Boris took there. Below the gallery you will find more information about Floryan and G.E.S Events.
[nggallery id=9]
More about Floryan Banquets:
Floryan Banquets is conveniently located in Des Plaines, IL  near I-90 just minutes away from O'Hare airport. It  accomodates anywhere from 50-400 guests, has free parking, special amenities and years of culinary experience and professional service.  For more information, please contact them.
1730 Elmhurst Rd.
Des Plaines, IL 60018
Reservations (847) 758-8225
Floryanbanquets@att.net
http://www.floryanbanquets.com/Home_Page.html
About G.E.S: From Erica Siafa
G.E.S. EVENTS is a full service design house which specializes in creating a lifestyle for our clients. We are able to transform any major event in your life to reflect your personality and vision. The team at G.E.S. consists of young fashionable designers that believe entertaining should be done with style.  If it's a wedding, party, or house viewing from the moment a guest enters your space till the last toast has been made every moment should entice both their emotion and senses; starting with memorable pictures seen throughout during a cocktail hour to sweet smells of one of a kind custom made floral arrangements.  Create a lifetime of memories with G.E.S
You can reach them at:  1-847-769-1460