Fourth Estate Audio DJ

Chicago, IL 60638 Phone 630.654.4440 http://www.discjockey.org/ Email: jaycongdon@hotmail.com


"Since 1965 for world-class wedding reception entertainment. This will be your first big party as husband and wife; and our responsibility as your DJs is to show your guests what great hosts you are, by making them all feel comfortable, loved and involved in your reception. We are BBB rated A+. And we offer special pricing for Jolie Images clients,right here: http://www.discjockey.org/jolieimages. "
As photographers, we love when a day goes smoothly. Nobody can help ensure that your day runs smoothly more than your wedding dj can. This is why we highly and confidentially recommend Fourth Estate Audio, Chicago's DJ professionals for your wedding. We get raving reviews about them from our brides and grooms. They are all have nothing but great things to say. They are highly rated, extremely experienced, 100% professional, totally reliable and they know what they are doing! A bride couldn't ask for anything more...
Ask how you can get your own Fourth Estate Audio Flashcard if you are booked with Jolie Images!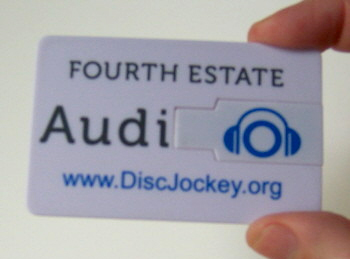 Fourth Estate Audio DJ Professionals serve the entire Chicagoland area. You can contact Fourth Estate Audio by calling 630-654-4440, emailing them at: jaycongdon@hotmail.com or get more information visiting their website at : http://www.discjockey.org/