314 Old Mchenry Road Long Grove, IL 60047 Phone. 847.634.9150 http://www.seasonsoflonggrove.com/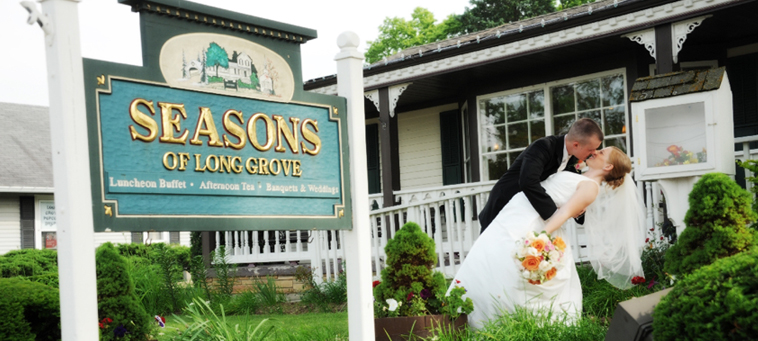 We love photographing weddings at Seasons of Long Grove for many reasons. This wedding venue is great for ceremonies and receptions alike. They have a gorgeous picturesque walkway and their beautiful interior is always decorated to tastefully and elegantly match the season. Please note, if you are looking to have a winter wedding, Season's has one of the most beautiful holiday winter decorating that we have ever seen! Their food is top notch and you and your guests will be sure to have a memorable and wonderful time. Their banquet room holds up to 220 guests but they also accommodate smaller weddings as well.
Seasons of Long Grove is located at 314 Old McHenry Road in Long Grove. Long Grove is a historic and very charming village in Illinois and we know the best places in the area (within walking distance) for some beautiful wedding photographs. If you are looking to have your picture perfect dream wedding, consider Season's of Long Grove.
Below are some photos that we took in Long Grove, (including some by ahidden bridge that we know of ) and at Seasons. We included many photos of the reception details and room shots. We will soon be posting photographs of a Winter/holiday wedding as well.